Lose Weight with hypnotherapy
Can hypnosis help with weight loss?
Hypnotherapy works for weight loss – it's effortless
I'm frequently asked does hypnotherapy really work for weight loss?  The answer is simple – Yes.
We are all so accustomed to yo-yo dieting, losing weight initially only to gain it all back, if not more in the long term.  Myself included, until that is I used self-hypnosis for weight loss.
Hypnotherapy for weight loss works so that you will get rid of excess weight and maintain your ideal weight for the long term.
Lose weight with hypnotherapy ! – but do you need convincing that hypnotherapy is effective for weight loss?  
Read on …
The body of research is gradually growing and goes to demonstrate that hypnotherapy is effective for weight loss
Journal of Clinical Psychology : Effectiveness of hypnosis as an adjunct to behavioural weight management : Dwayne Spinler,Linda Coulthard-Morris First published: January 1985
Clients show significant weight loss and maintained personal weight goals
This study examined the effect of adding hypnosis to a behavioural weight-management program on short- and long-term weight change. One hundred nine subjects, who ranged in age from 17 to 67, completed a behavioural treatment either with or without the addition of hypnosis. At the end of the 9-week program, both interventions resulted in significant weight reduction. However, at the 8-month and 2-year follow-ups, the hypnosis clients showed significant additional weight loss, while those in the behavioural treatment exhibited little further change. More of the subjects who used hypnosis also achieved and maintained their personal weight goals.
Journal of Consulting and Clinical Psychology, 54, 489-492. Cochrane, Gordon; Friesen, J. (1986). Hypnotherapy in weight loss treatment.
Hypnosis Over 30 Times as Effective for Weight Loss
This research investigated the effects of hypnosis in weight loss for 60 females, at least 20% overweight. Treatment included group hypnosis with metaphors for ego-strengthening, decision making and motivation, ideomotor exploration in individual hypnosis, and group hypnosis with maintenance suggestions.
Hypnosis was more effective than a control group: an average of 17 lbs was lost by the hypnosis group vs. an average of 0.5 lbs lost by the control group, on follow-up.
Journal of Consulting and Clinical Psychology, 54, 489-492 .Cochrane, Gordon; Friesen, J. (1986). Hypnotherapy in weight loss treatment.
Weight loss is greater where hypnosis is utilised
Research into cognitive-behavioural weight loss treatments established that weight loss is greater where hypnosis is utilised. It was also established that the benefits of hypnosis increase over time.
University of Connecticut, Storrs Allison DB, Faith MS. Hypnosis as an adjunct to cognitive-behavioural psychotherapy for obesity: a meta-analytic reappraisal. J Consult Clin Psychol. 1996;64(3):513-516.
Hypnosis Subjects Lost More Weight Than 90% of Others, and Kept it Off
Researchers analysed 18 studies comparing a cognitive behavioural therapy (such as relaxation training, guided imagery, self-monitoring, or goal setting), with the same therapy supplemented by hypnosis.
Those who received the hypnosis lost more weight than 90 percent of those not receiving hypnosis and maintained the weight loss two years after treatment ended.
Journal of Consulting and Clinical Psychology University of Connecticut, 1996 (Vol. 64, No. 3, pgs 517-519).
Hypnosis can more than double the effects of traditional weight loss approaches
An analysis of five weight loss studies showed that hypnosis can more than double the effects of traditional weight loss approaches.
Journal of Consulting and Clinical Psychology, 64 (3), 517-519. Kirsch, Irving (1996). Hypnotic enhancement of cognitive-behavioural weight loss treatments–Another meta-reanalysis.
Hypnosis More Than Doubled Average Weight Loss
Study of the effect of adding hypnosis to cognitive-behavioural treatments for weight reduction, additional data were obtained from authors of two studies. Analyses indicated that the benefits of hypnosis increased substantially over time.
Psychology Reprints. 1997 Jun;80(3 Pt 1):931-3.Weight loss for women: studies of smokers and non-smokers using hypnosis and multi-component treatments with and without overt aversion. Johnson DL,
Hypnosis Showed Significantly Lower Post-Treatment Weights
Two studies compared overweight smoking and non-smoking adult women in a hypnosis-based, weight-loss program. Both achieved significant weight losses and decreases in Body Mass Index. Follow-up study replicated significant weight losses and declines in Body Mass Index. The overt aversion and hypnosis program yielded significantly lower post-treatment weights and a greater average number of pounds lost.
J Stradling, D Roberts, A Wilson and F Lovelock, Chest Unit, Churchill Hospital, Oxford, OX3 7LJ, UK
Hypnotherapy group with stress reduction achieved significantly more weight loss than the other two treatments.
Randomised, controlled, parallel study of two forms of hypnotherapy (directed at stress reduction or energy intake reduction), as opposed to dietary advice alone in 60 obese patients with obstructive sleep apnoea on nasal continuous positive airway pressure treatment.
Journal of Complementary and Alternative Medicine: Serpil Erşan 1, Etem Erdal Erşan 2  2020 Nov;26(11):1047-1054.   Effects of Hypnotherapy on Weight Loss and thus on Serum Leptin, Adiponectin, and Irisin Levels in Obese Patients
Hypnotherapy in obesity treatment leads to weight loss in obese patients and thus to considerable changes in leptin, ADP, and irisin levels.
Hypnotherapy is easy to apply, cheap, and effective; has no potential for side effects; and can be applied both alone and in combination with other treatments. H
Psychology of Consciousness: Theory, Research, and Practice, 5(1), 29–45.Journal Article Database:  Milling, L. S., Gover, M. C., & Moriarty, C. L. (2018).
The effectiveness of hypnosis as an intervention for obesity
Findings suggest hypnosis is very effective in producing weight loss over a relatively short span of time… Clinicians should view hypnosis as a promising treatment option for obesity, especially when used in conjunction with CBT techniques for weight loss. (PsycInfo Database Record (c) 2020 APA, all rights reserved)
 CELEBRITIES LOSE WEIGHT WITH HYPNOTHERAPY
CELEBRITIES WHO'VE SHED THE LBS WITH HYPNOTHERAPY FOR WEIGHT LOSS
And if you need further convincing, a growing list of celebrities have used hypnotherapy as part of their weight-loss programme and chosen hypnotherapy for weight loss as they too have experienced that yo-yo dieting just does not work.
Sophie Dahl (lose weight and maintained healthy lifestyle)
Orlando Bloom (chocolate addiction as a child)
Lilly Allen (dropped TWO dress sizes)
Geri Halliwell (lose weight, get fit)
Sarah Ferguson (lose weight, nail biting)
Nigella Lawson (break habit of over-eating)
Fergie (Lead Singer of Black-Eyed Peas) keeps a hypnotherapist on speed dial when she's touring, according to Marie Claire
FACT:  Diet's Just Don't work …
In Hypnotherapy we take an alternative approach which works because diets don't work – FACT …   Many people who want to lose weight have years of experience of yo-yo dieting, gaining weight each time they 'fall off the wagon'.
FACT:  Lose weight with Hypnotherapy it works for weight loss 
The reason you can get rid of weight more effectively with hypnosis and maintain that weight reduction is because hypnosis uses your subconscious mind to change your habits and your attitudes toward food. Your subconscious mind can deal directly with the self-sabotaging part of you to help you eliminate poor, unhealthy eating patterns and replace them with new, positive, powerful patterns than help you lose weight and keep it off. Your subconscious mind has the power to end your struggles with food and weight loss and can help you learn to be in control of your cravings and make healthier lifestyle choices for the long term, helping you to maintain your ideal weight!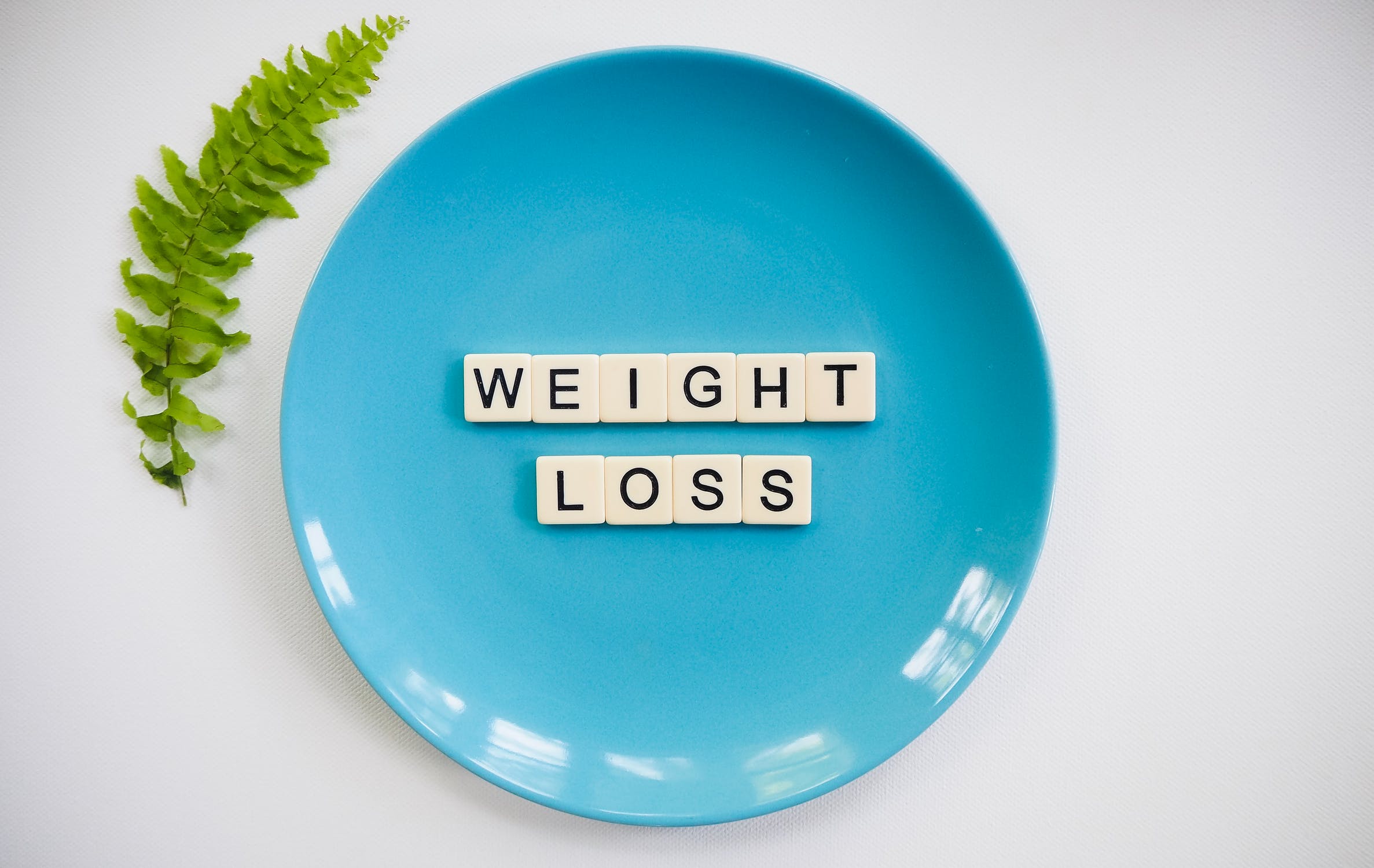 Hypnosis and NLP for weight loss is very effective... look what happens when you are truly ready to change ... this is what happened in week 1 for a recent client!
"Not sure what form a testimonial should take so will just elaborate on how my week went.
As weeks went it was a pretty testing one for someone staring a new approach to food. I had a meal out, a party and the stress of the menfolk down with the nasty flu bug. With each of these situations my normal approach would have been to overeat (because I love food) and reach for chocolate (my usual stress-buster).
But not this past week. I found myself leaving food on the plate in the pub and I've NEVER, EVER been one to leave food uneaten. I only went to the buffet at the party once, resisted all the bread and biscuits and actually TURNED DOWN cake (I've found the 'gorging' section of the hypnotherapy cd a particularly powerful process. Thinking of eating the cake genuinely made me feel nauseous). These were all decisions made not with the usual dieters approach of 'I know I mustn't eat that' but with a subconscious decision that I was barely aware of; that I would only eat what would help me achieve my goal of a slimmer, fitter me. Using a smaller plate for every meal has really helped with portion sizes and I'm really trying to eat slowly and savour each mouthful. It's amazing how something as simple as this can reduce how much you eat.
I've had maybe 3 small squares of chocolate over the week rather than a bar a day and found myself turning to music instead of reaching out for something sweet.
I've really loved getting back into yoga every day and can't believe I let myself stop. Mad!
I realise that the newly converted are bound to be pretty zealous at first but I do feel I've been able to shift course and focus on what I really want to achieve.
So this is not something I could have written before your intervention.
I was stuck, aware of what I needed to change and even how to do it but without the ability to make that start. You patiently unlocked the reasons holding me back, showed me how to visualise my goal and gave me techniques to get my subconscious mind back on track.
THANK YOU SO MUCH!!!" ... I've asked her if she'd like to share a weekly diary ... so if watch this space, If she's game, I will share her ongoing weight loss story ... 2015
If you are seeking to lose weight gradually within a totally supportive environment, then you must consider Nicci Murphy's, 'weight loss programme' . Nicci's programme peels back layer by layer the reasons we suffer from issues such as weight gain. Nicci's guided sessions, enable you to take back the reins and get a grip with your mind and body! Go for it.! ...make that decision. I am so happy that I did! Thank you so much Nicci."
Address
16 Victoria Road, Exmouth, Devon  EX8 1DL (Hands on Health)
Hours
Mon, Wed, Thu: 10am - 7pm
Tue, Fri: 12pm - 7pm
Saturday: Appointment Only
Sunday: Closed
Nicci Murphy
Hypnotherapist and NLP Practitioner
As Shakespeare once said,
"Thinking's never good or bad, it's thinking makes it so..."