Online Hypnotherapy for Smoking
Nicci Murphy online hypnotherapy for smoking
I am on a mission to work with anyone who has the desire to become smoke free for life and I'll tell you why …
Quit smoking with Online Hypnotherapy
There's no easy way of saying this but 'smoking kills', I know the pain and suffering it causes, having witnessed this first-hand, unfortunately my mother in her late seventies suffers from COPD.  I've sat by her hospital beside on countless occasions, I've held her hand through two lung punctures and spent numerous hours by her bedside when she has been hospitalised because she has had trouble breathing and had a severe lung infection.  It's a hideous, debilitating, life limiting and consequently very frightening disease and just one of the conditions caused by smoking. [Chronic obstructive pulmonary disease (COPD) is a chronic inflammatory lung disease that causes obstructed airflow from the lungs. Symptoms include breathing difficulty, cough, mucus (sputum) production and wheezing. It's typically caused by long-term exposure to irritating gases or particulate matter most often from cigarette smoke. People with COPD are at increased risk of developing heart disease, lung cancer and a variety of other conditions. (Mayo Clinic. Org)
Research shows that hypnotherapy is very effective for smoking cessation
In 1955, hypnotherapy was officially recognised as a legitimate therapeutic technique by the British Medical Association (BMA) and in 1958, the American Medical Association (AMA) also published a report recognising hypnotherapy as an orthodox medical treatment. Since that time, hypnotherapy has become an accepted and celebrated component of traditional health treatment.
Subsequent numerous studies have gone on to show that hypnotherapy is very effective for smoking cessation.
6% Freedom from smoking: Integrating hypnotic methods and rapid smoking to facilitate smoking cessation
81% Clinical Hypnosis for Smoking Cessation: Preliminary Results of a Three-Session Intervention
Performance by gender in a stop-smoking program combining hypnosis and aversion 1% between the male and female
A Meta-Analytic Comparison of the Effectiveness of Smoking Cessation Methods:

More than 2 times greater than self-care methods (self-care involved quitting by themselves, reading self-help books, and more)
More than 2 times greater than nicotine gum
And 3 times greater than physician interventions where the physician offered more than counselling.
Guided Health Imagery for Smoking Cessation and Long-Term Abstinence:

Where Guided imagery used participants are twice as likely to remain smoke-free than those who quit using counselling and educational sessions
95% Success Rate Using Hypnosis With NLP

A comparison of hypnosis to quit smoking and hypnosis combined with NLP reported a 95% success rate using hypnosis combined with NLP and 51% using hypnosis alone.
86% Smoking Cessation via Online Hypnosis

More recently a study into the evaluation of Smoking Cessation via Online Hypnosis showed that "the results of a field study which investigates the effectiveness of online hypnosis for smoking cessation. Following an international call in Germany, Austria and Switzerland for subjects willing to stop smoking 99% participants contributed to this study, which took place during the lockdowns of the COVID-19 pandemic. All subjects received two online hypnosis sessions in small groups and additionally got two MP3 audio files for individual intensification. It turned out that 86% of the participants are smoke-free after six months as long as they participated according to the intervention protocol."
How does the Hypnotherapy and NLP Smoking Cessation Programme that you offer work?  Typically we it would incorporate most if not all of the following:-
Pre-Programme Questionnaire
Bring unconscious to consciousness ; reframing personal history where appropriate, by bringing conscious awareness, insight dissipates old behaviour
Uninstall old thoughts, feelings, beliefs – uncover unconscious payoffs; identify positive intention behind the habit
Establish and clarify client's motivation to cease smoking and live a smoke-free life
Exploring social norms and values
Identify triggers, how to minimise stress
Install and strengthen new thoughts, feelings and beliefs @unconscious level
Install and strengthen new thoughts, feelings and beliefs @ conscious level
Incorporate strategies that you can use going forward
Educate on the potential side effects of smoking withdrawal
Combining hypnosis with aversion therapy
Hypnotherapy to ease physical and mental effects that can be experienced
Guided imagery
Rapid smoking (optional)
New Behaviour Generator
Future, pace, planning
Individual smoking hypnosis for follow-up
Individual telephone and email support at agreed intervals
How many sessions am I likely to need:-
For those who want to stop today, one session is all you need, it's pretty intensive and lasts up to two hours, 100% commitment is required and I only offer this option if you are 100% committed.
However, for those who would prefer to work towards giving up over a period of time, I generally recommend a course of six sessions.
What do you need to do to prepare for your online sessions?
Sessions available via:-
Preparing for your online session at home:-
set time aside when you will not be disturbed
turn your phone to silent
sit in a comfortable position
a quiet location
a reliable internet connection
a fully charged device
an electronic device that has webcam; microphone facility (I will need to be able to see you throughout the session)
secure payment before your session
RESOURCES: 
Freedom from Smoking: Integrating Hypnotic Methods and Rapid Smoking to Facilitate Smoking Cessation. – Free Online Library (thefreelibrary.com)
Clinical Hypnosis For Smoking Cessation: Preliminary Results of a Three-Session Intervention: International Journal of Clinical and Experimental Hypnosis: Vol 52, No 1 (tandfonline.com)
A meta-analytic comparison of the effectiveness of smoking cessation methods – PubMed (nih.gov)
Freedom from smoking: Integrating hypnotic methods and rapid smoking to facilitate smoking cessation: International Journal of Clinical and Experimental Hypnosis: Vol 49, No 3 (tandfonline.com)
Search results | Taylor & Francis Online (tandfonline.com)
http://www.smokefreeinternational.com/report.php
Online hypnotherapy for smoking works. Many have used online hypnotherapy for their smoking habits, and we have numerous success stories and case studies for your perusal. Online hypnotherapy for smoking is one of our main services and we have been doing this for over eight years. Drop Nicci Murphy a message or arrange a Calendly appointment to start your online hypnotherapy for smoking journey today.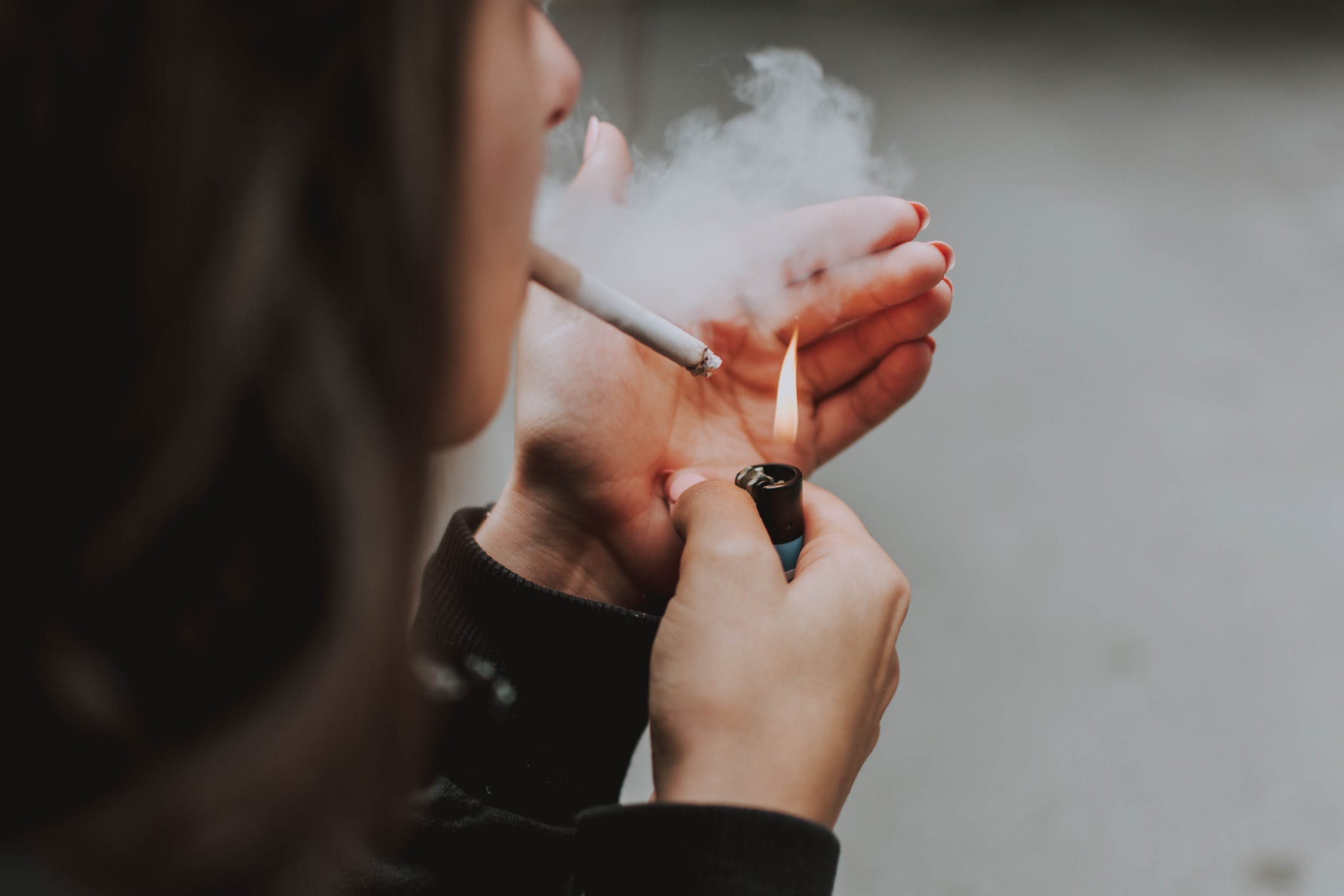 Happy New Year - receiving my first testimonial of the year! What a great way to start! It helps me to reflect back on the past year too.  Re-energise and focus on the year ahead !
"Hi Nicci! Just wishing you a super 2020! And thank you sooooooomuch for your incredible contribution to my 2018-2019. I appear to have moved on enormously..  Thank you again, & all the very very best to you. I do recommend people to you! T"
"There's very little difference.   I started with face to face, then with the pandemic we moved to online.  It was more convenient for sure."
"It's made it more accessible for me.  Especially in lock down when I was so desperate for some help with pain management after an operatio.  With my limited mobility it was a god send."
"I was unable to get to my face-to- face appointment, so we rescheduled for zoom, which was brilliant." 
"As a busy mum with only one day off in the week, it's been great because I've been able to sit in on the session. Then get back on with my day with minimal interruption which is fab. " 
"I suffer with social anxiety and have mobility issues, so online was a perfect match for me."
I was very fortunate to find Nicci through an online search. I contacted her via email and she promptly replied. She offered me an initial consultation (with no charge) which I found super helpful.  To give us both a chance to meet and to see how I felt about opening up to her. Within seconds (literally) of meeting I felt extremely comfortable in Nicci's presence and talked at ease. I left feeling really positive. I quickly signed up to a 6 week course.   It was one of the best things I've ever done. Each session allowed me to open up and to talk with ease. Nicci was caring and incredibly helpful in stopping my nail/skin picking habit.  As well as offering so many more helpful tips to enable me to cope with the every day stresses of life as a working mum. The hypnosis sessions were very relaxing and really helped me. Thank you Nicci. 😊  2017
Address
16 Victoria Road, Exmouth, Devon  EX8 1DL (Hands on Health)
Hours
Mon, Wed, Thu: 10am - 7pm
Tue, Fri: 12pm - 7pm
Saturday: Appointment Only
Sunday: Closed
Nicci Murphy
Hypnotherapist and NLP Practitioner
As Shakespeare once said,
"Thinking's never good or bad, it's thinking makes it so..."