Hypnotherapy Courses Online
Hypnotherapy For Weight Loss – 6 Week Programme
Hypnotherapy courses online are becoming increasingly popular.   
This online hypnotherapy course is designed to be used in conjunction with your virtual six week hypnotherapy programme.  This program will bring about lasting results because it focuses on the root cause of poor eating habits. The combination of NLP and Hypnotherapy tackles the way you think about food at more powerful levels, both consciously and subconsciously.  It focuses your attention on what you want, a slimmer, healthier body.  It empowers you to remain focused on what you want rather that focusing on what you don't want.  It nurtures long term motivation for a slimmer, healthier body and enables you to maintain your ideal weight for the long term. 
After this online hypnotherapy course, you will have a better awareness of yourself, your relationship with food, your thoughts, feelings, attitudes and food habits.  We will have explored your values, identified what's truly important to you.  Identified any negative beliefs you hold about yourself and your ability to maintain your ideal weight.  Change habits of self-sabotage, understand what triggers emotional comfort eating.  Develop a healthier self-image, self-concept and self-confidence.  Identified what needs to change and have a better understanding of how to set your environment up for success.  You will be motivated to take action and maintain a healthier lifestyle.
Thousands of clients wordwide are benefitting from hypnotherapy courses online, it's a real game changer!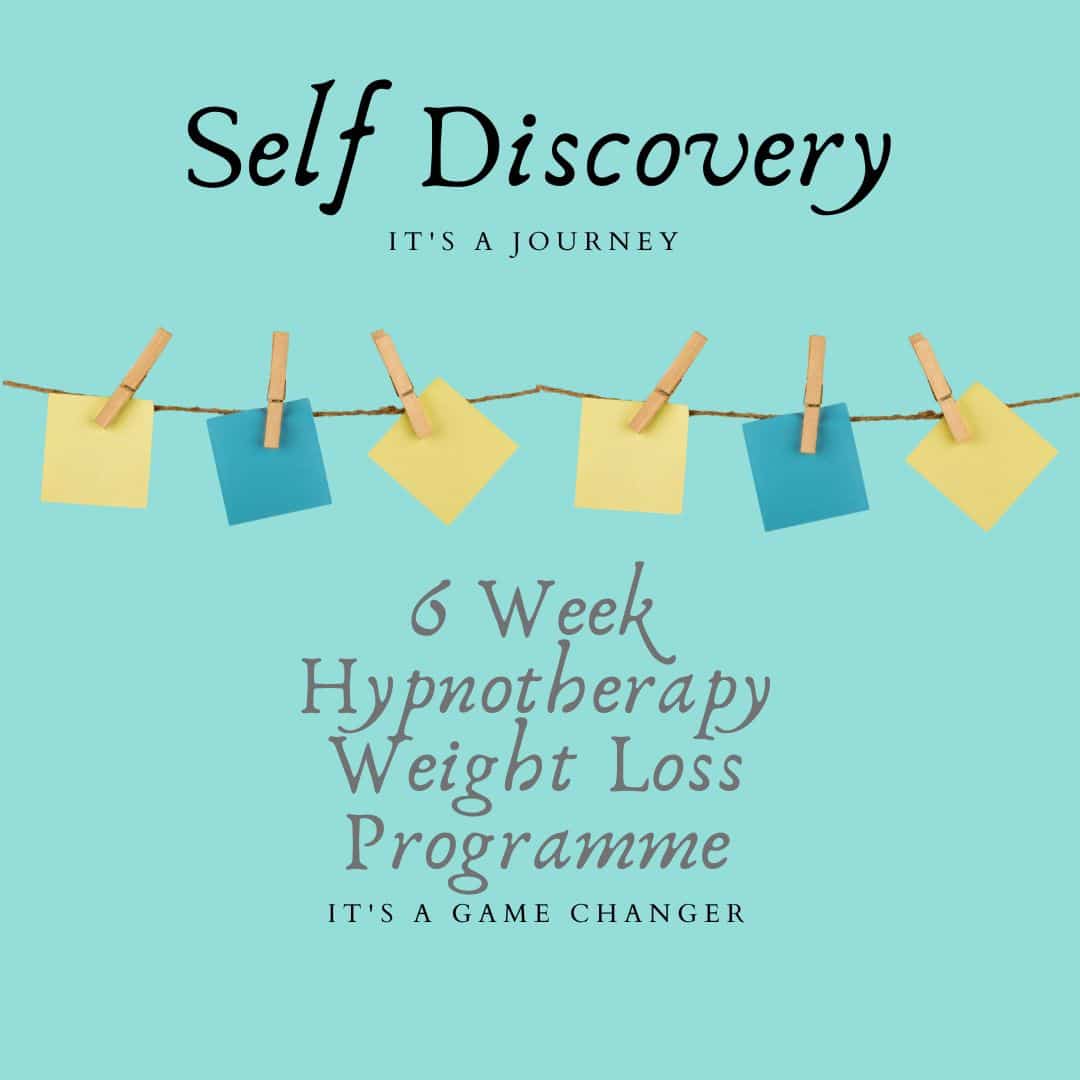 "There's very little difference.   I started with face to face, then with the pandemic we moved to online.  It was more convenient for sure."
"It's made it more accessible for me.  Especially in lock down when I was so desperate for some help with pain management after an operatio.  With my limited mobility it was a god send."
"I was unable to get to my face-to- face appointment, so we rescheduled for zoom, which was brilliant." 
"As a busy mum with only one day off in the week, it's been great because I've been able to sit in on the session. Then get back on with my day with minimal interruption which is fab. " 
"I suffer with social anxiety and have mobility issues, so online was a perfect match for me."
Hypnosis is very effective in helping people overcome dental phobias ... this testimonial certainly left my client with a smile on her face ...
"Hello Nicola, as promised letting you know how I got on at the dentist. I had a wisdom tooth taken out!! and so pleased that I "sailed" through it, no shakes, tears or any negative stuff.
I couldn't manage a teeth clean as well so will be going back in 2 weeks time, so really pleased as what I thought might be a filling instead I had a tooth out, and that's my first tooth I've had out. "   2015
I Recently had the pleasure to work with a lovely elderly couple ...
I'm able to share their testimonial to illustrate the benefits and change that can be achieved ...
'My husband recently had a stroke that affected his personality making him childlike and confused and very aggressive and possessive of my time. I'm afraid the Hospital just dumped us without any help or support. I am happy to say that after a few weeks we did find the right buttons to press. 
This is where Nicci came in. We were desperate for help and support. We had tried Counselling and acupuncture in the past so decided to try hypnotherapy to calm my husband down and to find out why he was so aggressive.
This incredible lady through calming tapes, gentle, soft talking changed things around. The aggression was fear of dying alone. Nicci gently calmed him and taught him to relax and make his own decisions by talking it through. I now have a more thoughtful , calmer man.
Our fate we don't worry about, life is precious - thank you Nicci' 2019
I received hypnotherapy from Nicola Murphy for my fear of flying. After the 1st session it became clear to her that my fears were far more deep rooted than I thought and my fear was not really of flying.
I can't give enough praise for how she helped me, I knew that I had issues in my life but until we started our sessions I didn't realise how much they were affecting my day to day life.
I had 6 sessions and I can honestly say that I feel so more relaxed, and my fear of flying has gone, I went away recently and I really enjoyed the flight, which made a huge difference to my holiday.
I feel my life is so much better for having the hypnotherapy and would definitely recommend Nicci, she really did help me.  Thank you so much 2017
Address
16 Victoria Road, Exmouth, Devon  EX8 1DL (Hands on Health)
Hours
Mon, Wed, Thu: 10am - 7pm
Tue, Fri: 12pm - 7pm
Saturday: Appointment Only
Sunday: Closed
Nicci Murphy
Hypnotherapist and NLP Practitioner
As Shakespeare once said,
"Thinking's never good or bad, it's thinking makes it so..."